Great!
You came via
Pinterest
and therefore you get
an extra discount
(while supplies last)
---
Offer valid until sunday, 02.04.2023
| | |
| --- | --- |
| Shipping | FREE Shipping on all orders! |
| Secure checkout | |
| Warranty | We offer a 30-day money-back guarantee |
Description
Experiencing hair loss or hair thinning? Meet your new best friend.
For Fuller, Thicker, Healthier Hair . . 
Hair loss is hair that is thinning or is falling out of your scalp caused by an interruption in the body's cycle of hair production. On average, people lose between 50 to 100 strands per day, which is perfectly normal.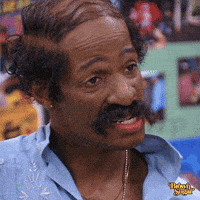 It is part of the hair life cycle, which allows each strand to go through the stages that eventually leads to shedding and new growth. However, anything significantly more than the normal shedding might be affected by certain triggers that could be a sign of the disruption of hair production.
This in turn leads to visible hair thinning, pattern baldness, patches spots that may be momentary or permanent. Some common causes include heredity, medications, aging, hormonal changes, pregnancy, diseases, chronic stress and such.
Why Hair Growth Stage Means Important To Us?
The hair grows from the follicle, made up of papilla and the bulb, where living cells divide and grow to build the hair shaft. Each follicle goes through the 3 phases of growth, namely the anagen (growing stage), catagen (transition stage), and telogen (resting stage). Blood vessels deliver nutrients to the cells inside to encourage healthy hair growth. Without adequate nutrients, generation of the important building block slows and may contribute to your hair cycle being disrupted. Making your locks grow slower, weaker, and prone to many deficiencies that correlate with hair loss and damages. 
Clinically Proven Remedy For Hair Loss:
Garlic-derived Shampoo 🧄
This shampoo is blended with active-packed organic ingredients, including garlic which awaken and energize the scalp and each strand from the root to tip. It quenches the hair with proper nutrients that stimulate the follicles to maintain normal and healthy longer anagen phase. Preventing hair thinning, balding and future hair fall out. Furthermore, the garlic shampoo also effectively tackles sparse spots and stimulates cell renewal to ramp up new growth. It even gently cleanses the scalp and removes bacteria and the accumulation of dandruff and dry skin that contribute to hair loss.   
The hair growth shampoo also goes deep into your strands and fortifies each fiber to instantly repair damage from within. It has excellent hydration and moisturization that nourish thirsty locks and bring brittle hair back to life while conditioning the scalp. Pumping up volume to your hair and leaving it with beautiful textures and natural shine. Moreover, this organic shampoo is extra-gentle to all hair types and it can help you with your ultimate hair goal in only 8 weeks of regular use!
It's More Than Garlic! Check Out Key Ingredients👇🏻
Garlic Extract 
Contains rich vitamins B-6 and C, manganese, and selenium which are trace minerals found in hair that contribute to hair health.

 

Ensuring that the hair cells have access to the amino acids (building blocks of protein) needed to make hair proteins for a healthy growth. Garlic even has antiviral and antifungal properties that help kill bacteria and fight germs to keep your scalp from infections. Moreover, it minimizes dandruff formation and

 

promotes an increased blood flow in the scalp which leads to increased hair growth

 

as well. The garlic extract is also known to be a

 

natural DHT blocker

 

which is one of the common culprits to androgenic hair loss or genetic hair loss. 
Rosemary Essential Oil 
It has the ability to

 

improve cellular generation that can significantly improve both hair thickness

 

and hair production at a faster rate as well as at a fuller rate. It even encourages the amount of blood circulating to the hair follicles and the scalp which

 

speeds up the delivery of oxygen-rich blood for a healthy hair growth.
Consists of antimicrobial, antibacterial, and anti-inflammatory properties that fights off dandruff that could ultimately hinder hair growth and helps improve the overall scalp health. Allowing your hair to get its much-needed nutrients for them to grow at its normal rate and prevent the risk of breaking off or falling out. It also reduces the itchiness associated with dandruff and other infections. In addition, the tea tree oil helps

 

regulate the scalp's oil production.

 

Resulting in a healthier scalp, which is essential to new hair growth, and a moisturized, better-looking hair.  
Manuka Honey 
Contains active compounds that's known for its natural

 

antibacterial

 

superpowers. It is a humectant that attracts and retains moisture which revitalizes the hair and helps nourish dull, dry hair, and frizz. Resulting in

 

more shine, volume and softness.

 

It also boosts the scalp health and

 

strengthens individual strands of hair to reduce breakage and hair falls.

 

Manuka honey even promotes new cell growth as well as enabling new growth for a longer, fuller and healthier hair.
Benefits of Garlic Shampoo👇🏻
✅  Obviously improve hair loss within 8 weeks
✅  Regrow >85% hair on bald spots
✅ Stimulate non-active/damaged hair follicles for hair regrowth 
✅ Made with 100% natural garlic extracts
✅ Rich in hair-beneficial nutrients like vitamins B-6 and C, manganese, calcium, zinc, and selenium

✅ Antiviral and antifungal properties that keep scalp from infections
✅ Block DHTs that lead to genetic hair loss
✅ Antioxidants in garlic protect hair & scalps against UV damage
✅ Regulate the scalp's oil production
✅ Significantly improve hair thickness, shine and softness
✅ Reduce the risk of future hair loss associated with alopecia
SPECIFICATIONS
Key Ingredients: Garlic extract, Rosemary oil, Manuka honey, Tea tree extract
Net Content: 100ml
TREATMENT DETAILS
Apply it once / twice daily
Recommended usage: Continuously use it for 8 weeks
PACKAGE INCLUDES
1PC x Garlic Hair Regrowth Shampoo