Great!
You came via
Pinterest
and therefore you get
an extra discount
(while supplies last)
---
Offer valid until sunday, 02.04.2023
| | |
| --- | --- |
| Shipping | FREE Shipping on all orders! |
| Secure checkout | |
| Warranty | We offer a 30-day money-back guarantee |
Description
CLEAN LIKE A PRO

 No More Paper Towels, Newspaper, Or Old Rags!
Grabs dust, dirt and oil from any hard surface and leave a streak free shine in one wipe without the use of chemicals with MagicWipe™. 
Made from ultra-fine microfibers that are able to absorb dirt, dust, and grime from a variety of surfaces. It is also able to absorb up to 7 times its weight in liquid, making it an effective and efficient way to clean.
Microfiber uses 95% less water and chemicals than cotton mops and cloths. You can also pair them with your favorite cleaning products and disinfectants.
FEATURES
No Residue Traces: Thickened Magic Cleaning Cloth is Great for Removing Debris from Your Mirrors and Windows Without Scratching Your Surface; used for Cars, Kitchens, Glass, Windows Cleaning, and even stainless steel.

Good Water Absorption: Super good water absorption; use this cleaning cloth to wipe the glass without leaving unsightly watermarks, and quickly get a clean mirror without marks.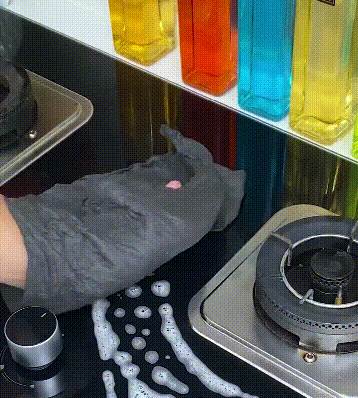 No Lint: The microfiber cloths are tightly woven to prevent them from leaving lint; use them to dry on your mirrors and windows to absorb the water and buff out those lingering streaks.

Reusable:

 

Each piece of magic cloth is exquisite workmanship, thicker and more durable, increases the service life, and they are machine washable
Reliable choice:

 

These microfiber cloths are used and loved by professional cleaners to clean and dry on glass, meaning you will love them too!
SPECIFICATIONS
Material:

 

superfine fiber

Size: 30x30cm or 20x30cm
SPECIAL PINTEREST SALE 4 + 2 FREE Buy It Now + FREE SHIPPING
Only a Few Left In Stock!