Great!
You came via
Pinterest
and therefore you get
an extra discount
(while supplies last)
---
Offer valid until sunday, 02.04.2023
| | |
| --- | --- |
| Shipping | FREE Shipping on all orders! |
| Secure checkout | |
| Warranty | We offer a 30-day money-back guarantee |
Description
The perfect bra for you
Attention. After wearing your AllStarBra® once, you will never be without it again!
Why AllStarBra?

✔️ Lifts your girlies and gives them the perfect shape
✔️ Stays in place all day when you go to events
✔️ Helps you show off your beautiful bust curve and lets you be the center of attention for everyone
✔️ Super comfortable to wear
✔️ Squeezes your girls together and stays in place with ZERO malfunctions
✔️ Lifts your girlies and gives them the perfect shape
✔️ Looks and feels fantastic
Be the center of attention of all!     
An easy to use strappy bra that fits perfectly to your curves! Imagine how you would look after getting the PlumpyBra® that will give you a complete and sexy cleavage and make you look stunning!

There is so much negativity in the media about the body, so we created this bra to empower women and help them look confident no matter where they go!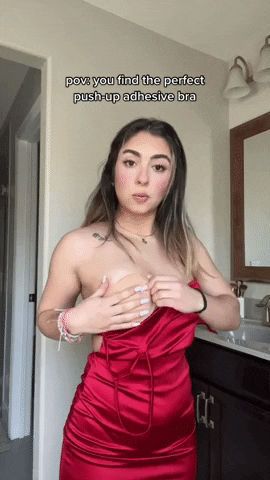 Make your girlies fit perfectly

Our AllStarBra® is suitable for all types of breast sizes and, unlike other brands, is easy to clean and reusable. With good care, you can reuse your PlumpyBra® and wear it as often as you like. All you have to do is wet the adhesive surface with warm water and a mild detergent, then air dry. The adhesive will remain until the next use.